Magoo bed
Country house style
manufacturer: Zack-Design
Material
Solid wood: beech, beech heartwood, oak, cherry, sapwood walnut or walnut
Surface oiled, clear lacquered or coloured stained and clear lacquered (only for beech and oak)
Dimensions:
Inside length = nominal length plus 2 cm | outside length = nominal length plus 12 cm
Width inside = nominal width | outside width = nominal width plus 10 cm
Height bedside: 42 cm / 48 cm with higher feet
Height backrest: 80 cm / 86 cm with higher feet
Width bedside frame: 20 cm
Insert depth for slatted frames: 14 cm  / 16 cm with transverse support profiles (surcharge 159 Euro)
Prices Magoo without backrest at 200 cm length (Euro)
Dimensions / Wood types
Beech
Beech heartwood
Oak
Cherry
Walnut sapwood
Walnut

90 / 100 cm

1037
1129
1462
2142
2191
2336
120 cm
1067
1158
1531
2221
2273
2432

140 cm

1179
1271
1658
2398
2456
2616

160 cm

1208
1301
1702
2453
2509
2676
180 cm
1318
1415
1838
2672
2734
2915
200 cm
1371
1462
1932
2772
2834
3024
Prices insertable backrest Xanadu I (picture)
Dimensions / Wood types
Beech
Beech heartwood
Oak
Cherry
Walnut sapwood
Walnut

90 / 100 cm

561
561
733
729
756
796
120 cm
575
575
752
748
775
816

140 cm

609
609
796
792
821
864

160 cm

640
640
836
833
863
908
180 cm
675
675
883
878
910
958
200 cm
711
711
919
923
956
1007

Surcharges
Special length 210 / 220 cm: plus 165,- Euro in beech, beech heartwood and oak / 198,- Euro in cherry, walnut and walnut sapwood.
Heightened feet by 6 cm: 98,- Euro.
Aluminum feet heels height 3 cm: 148,- Euro
Bed frame colored stained and clear lacquered color class I:  plus 140,- / color class II: plus 280,- (color group II are the stains cognac, graphite gray and white).
Types of wood:
oak, walnut, cherry, beech heartwood, beech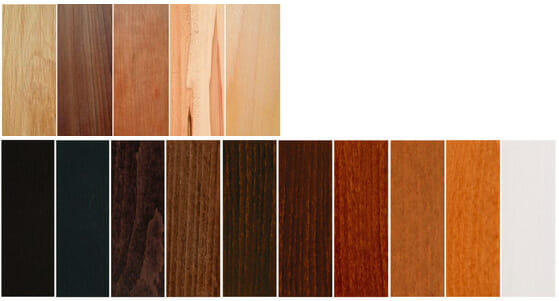 Colour stains: black-graphite-wenge-nut-maron-rosewood-wild-cherry-cognac-cherry light-white