Pico table
Round coffee tables in three sizes and in beautiful color combinations
manufacturer: Sculptures Jeux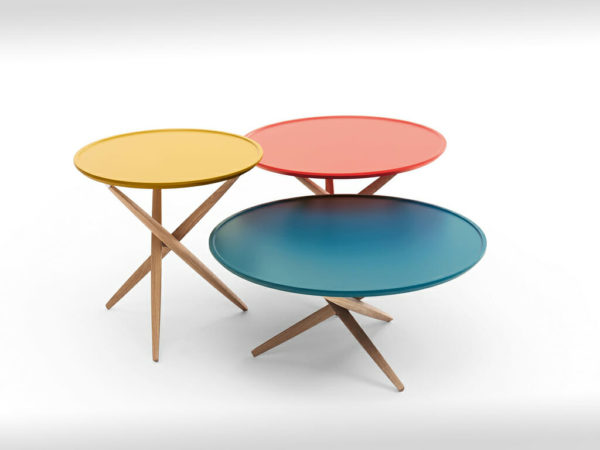 Side tables in geometric shapes with crossed solid wood feet in oak, in anthracite stained oak or in American walnut and a round table top in matt lacquer. Pico can be supplied as a single table and as a "family" with 3 different sizes.
Sizes:
Diameter 50 cm, height 45 cm
Diameter 60 cm, height 40 cm
Diameter 70 cm, height 30 cm
The different standard lacquer combinations can be found in the file Pico Finishes and the prices under Pico-prices (in German). For an individual compilation of laminates and wood there is an overview in the file Laminate-lacquer-wood.
In the product page of the manufacturer you can look at the offered basic versions. Alternatively, put together the colors as you like. For it go to "Details" and then "Basic Composition" or "Personalise".