Panel Shades
Sliding panel curtains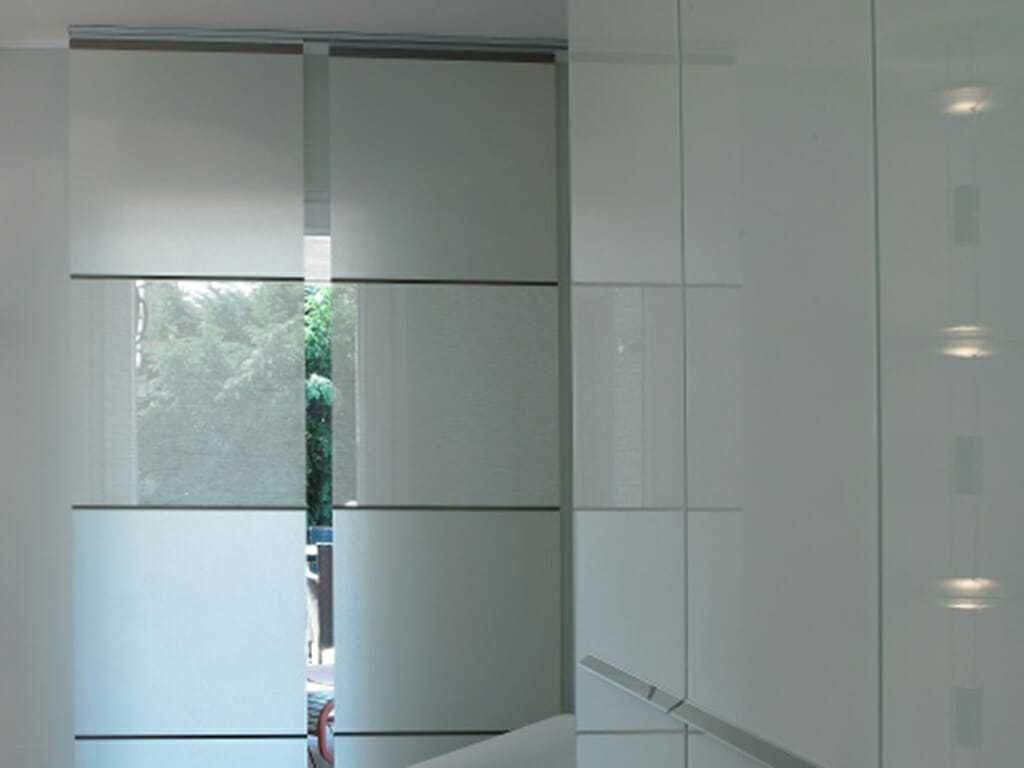 Japanpapier und gewebtes Papier
Semi-transparent curtain system on a rail system, manually sliding.
Einsatzbeispiele
Washis (Japanese paper) are the basis for the panel systems. Natural materials such as hemp fibers or tree bark chips are also incorporated into these papers made from mulberry. This gives the individual papers different textures.
Washis are translucent and are produced in both transparent and translucent versions. Wood & Washi Washis are also available in many colors, patterns and with perforations.
Wood & Washi's washis are laminated on both sides to be ultra-thin and lightfast for everyday use. More robust LX Washis with thicker laminate are offered for object use. Laminated Washi can also be used in damp areas, it is heat resistant up to about 65 °C, and is also flame retardant and lightfast.
All panels have a finishing profile at the bottom and an aluminum profile at the top with Velcro connectors for attachment to the sliding carriages. The panels are divided by special profiles, also made of aluminum in various colors and laminations.
The Panel Shades are suitable not only for the window areas, but also as design elements for playing with light and shadow in the room. All systems are individually made to measure.
As an alternative to the Washis or in combination with them, woven papers are also offered, both transparent and translucent.
Another panel covering material are Textures, which are more or less translucent fabrics in neutral and natural colors as well as patterns, are very current. Textures allow for extensive design versatility of panel shades that go far beyond the Japanese touch.
Prices and further information can be found here: panel shades (pdf-file in german)